Useful Links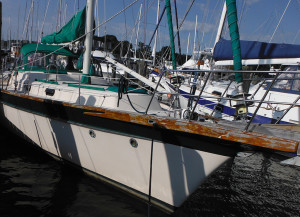 General Interest
USCG – US Coast Guard
USCGBS – US Coast Guard Boating Safety
USCGA – US Coast Guard Auxiliary
USPS – United States Power Squadrons
AW – AccuWeather
ITC – Intellicast (weather forecasts by city)
AMTECH – Association of Marine Technicians
BS – Boating Safety – Boater's Resource Center
NFPA – The National Fire Protection Association
ABYC – American Boat and Yacht Council
ABBRA – American Boat Builders & Repairers Association
ASA – American Society of Appraisers
ASNE – American Society of Naval Engineers
BOAT/US – Technical Information Exchange
NMMA – National Marine Manufacturers Association – USA
NPGA – National Propane Gas Association
Magazines/Publications
American Marine Publishing's Powerboat Guide
Boating Industry From The Publishers of "BOATING Magazine"
Claims Magazine|
Powerboat Reports.com
Practical Sailor.com
Professional BoatBuilder
Boat & Harbors
Insurance Journal
Proceedings – USCG Journal
The Waterways Journal
Yachting & Boating World
Boat Information
Digital Boat Brochures – Have an old brochure Emailed
Don Robertson's Marine Marketplace – Links to Every Boat & Engine Builder on the Planet. Well…. almost.
Engine Serial Number Locations & Model Year Data
Engine Serial Number (MerCruiser) & Model Year Data
Manufacturers Identification Code (MIC) Database – from the US Coast Guard
USCG Notices of Vessel recalls & Safety Defects
Boat Values
BUCValu – Used Boat Price Guides
NADA Guides – On-Line
Dictionary/Thesaurus/Encyclopedia
AskOxford.com – Oxford Dictionaries
Dictionary.com
marineterms.com/ – Practical Shipping Vocabulary
Maritime Dictionary – by m-i-link.com
Merriam-Webster Online
Online Nautical Dictionaries
TechDictionary – Thousands of Technology Terms
TheFreeDictionary – by Farlex
Thesaurus
Wikipedia – The Free Encyclopedia That Anyone Can Edit.
Vessel Registration, Regulations & Safety Resources
ASTA – American Sail Training Association
IMCI – International Marine Certification Institute – European Union Regulations
Lloyd's Register of Shipping
United States Electronic Code of Federal Regulations – Searchable CFR's
United States Coast Guard – Office of Boating Safety
United States Coast Guard – Backyard Boatbuilder's Handbook
United States Department of Transportation's Maritime Administration (MARAD)
United States National Vessel Documentation Center
Look Up US Documented Vessels By Name or Number
Boating and Water Safety for Kids
Boating and Yacht Safety for All Age Levels
---
SAMS Marine Surveyors Annapolis
East Coast Marine Consulting is a certified SAMS Marine Surveyors in Annapolis, we provide boat survey and boat appraisals for our clients. Contact us for more information.
East Coast Marine Consulting Service Area Includes:
Baltimore,Havre de Grace, Aberdeen, Dundalk, Baltimore, Middle River, Severna Park, Annapolis, Deale, Kent Island, North East, Chesapeake Bay, Stevensville, Edgewater, North Beach, Shady side, Chesapeake Beach, parts of Delaware and Virginia